SAT
The SAT «SAT Reasoning Test» is a standarized test for admission at American Universities.
Test dates of SAT as published on the College Board website: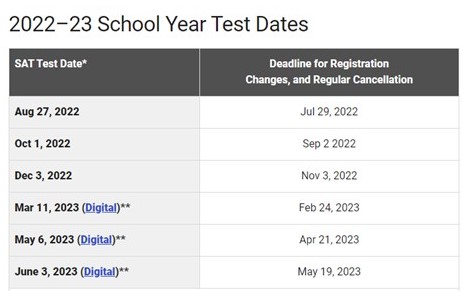 *Your registration options will be limited if you aren't taking the SAT for one of its main purposes.

**Students taking the digital SAT who need to borrow a device from College Board will need to register and request their device earlier than the registration deadline, to allow time for international shipping.
*** Digital SAT Brochure (click here)
For more information, do not hesitate to contact your Career Counselor at CPF Montana or visit the College Board website.